Click here to view the promotional poster for the PWS Award 2016/2017.
Upon a thorough review of each nomination as per the criteria namely: Positive Manners & Attitude in the Workplace, Continuous Learning, Positive Impact and Contribution to the Department and/or the University, and Evidence of Positive Feedback and Outcome, the list of awardees (in alphabetical order) is available here.
An award presentation ceremony was held on May 26, 2017. Click here to hear the stories from the individuals/teams obtaining the inaugural PWS Award (2016/2017).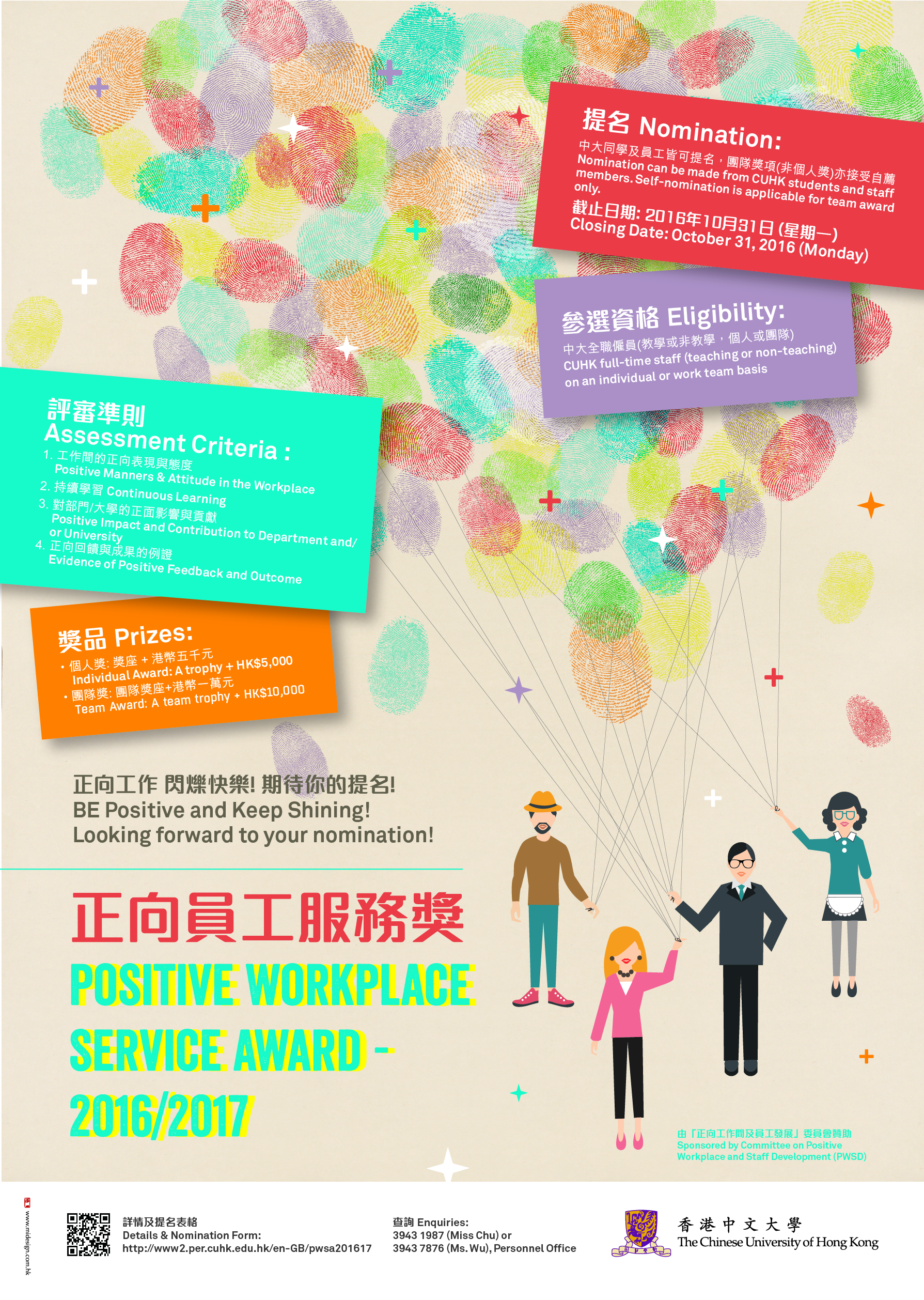 For enquiries, please contact:
Ms. Angel Leung, Personnel Manager at 3943 8611;
Mr. Daniel Chow, Training Manager at 3943 8607; or
Miss Katrina Chu, Personnel Officer at 3943 1987.
# For Chinese version, please click here .