The Committee on Positive Workplace and Staff Development (the PWSD Committee) gladly congratulates the Winners of the Thank You Card Design Competition 2015. The THREE winning designs are:
Champion – Dr. Cheung Ho Yan Yannie
"This is a card to show gratitude to all nameless heroes or heroines working diligently in this University. Card senders or recipients may brighten up all characters on campus according to their creativity via colouring them."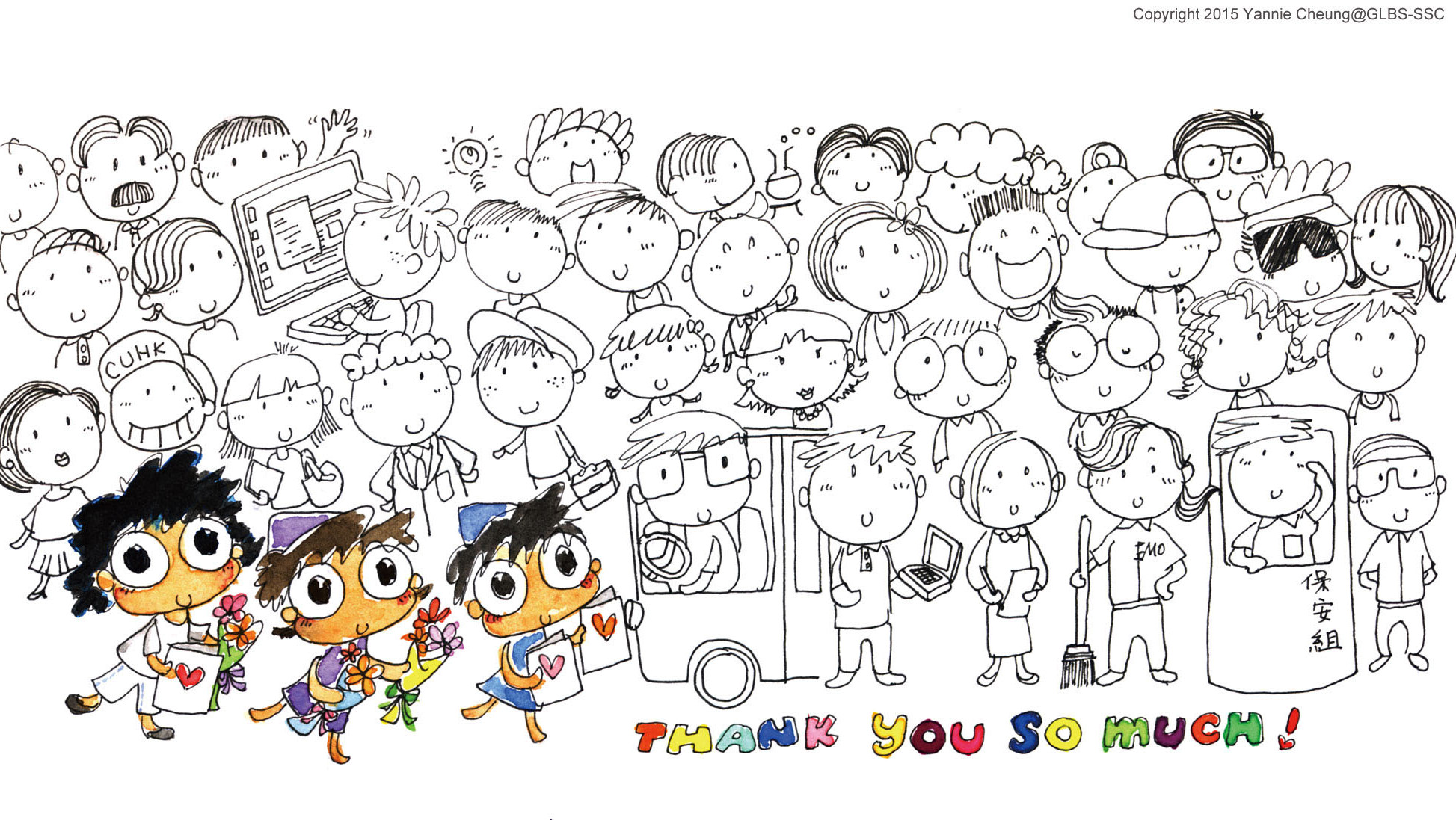 1st Runner Up – Miss Chan Ka Man, Carmen
"Yellow flowers symbolize appreciation and light-up for the workplace. The purple ink refers to the workplace environment.
The purple and yellow colors represent CUHK. The casual writing font style with a smiley face ":)" is to create an informal and relaxing feeling."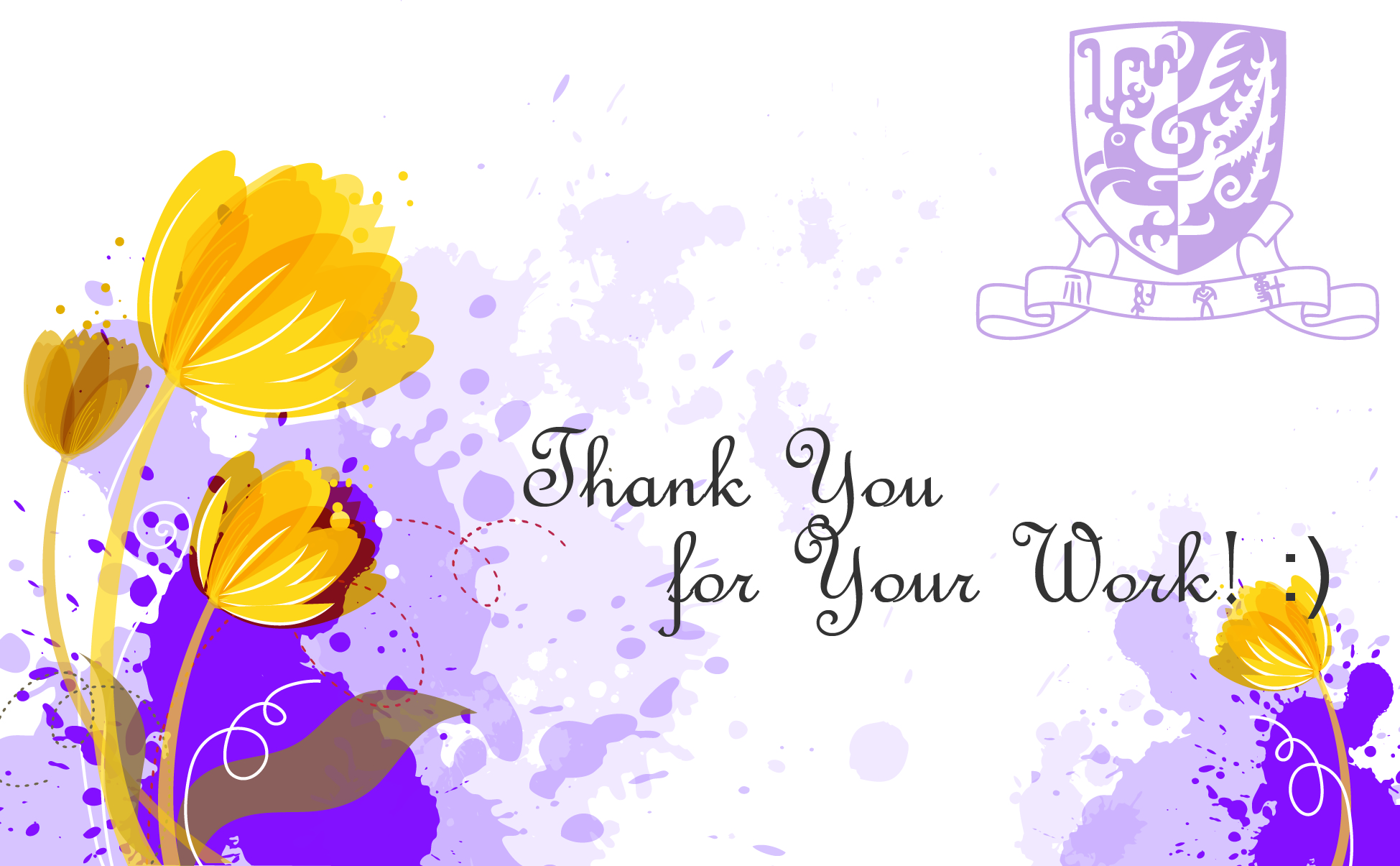 2nd Runner Up – Miss Leung Wing Man, Wilma
"When you feel frustrated at work, continuous support and encouragement from colleagues can make you rediscover the beauty of CU campus!"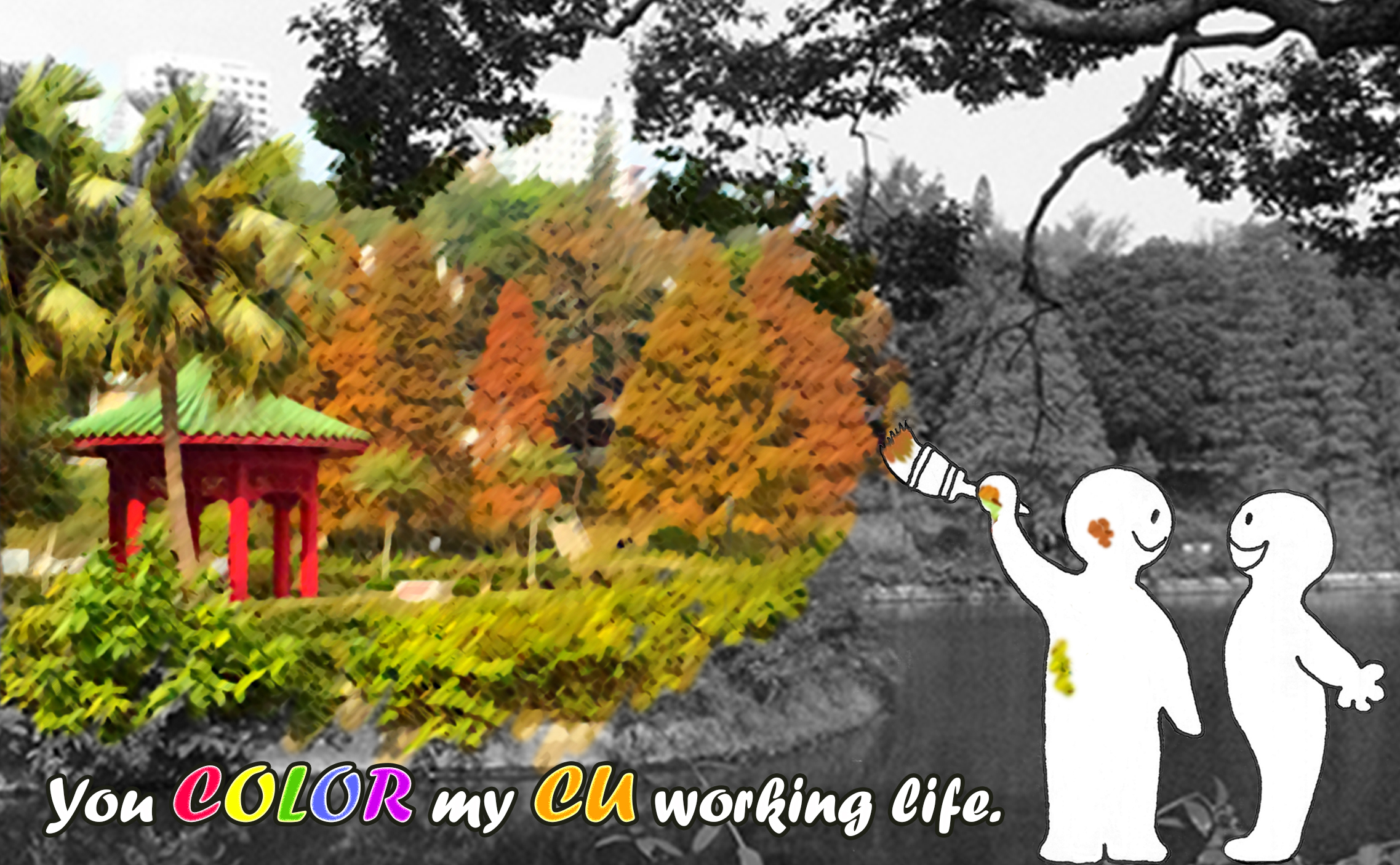 The PWSD Committee would like to thank all the participants for their good work. An overview of all the entries is available here (PDF file enclosed).
REQUEST FOR THANK YOU CARD & STAFF THANKFUL DAY

The objective of the 'Thank You Card Campaign' is to promote a thankful atmosphere and gratitude culture at workplace through a campaign that involves and empowers our peer colleagues. 'Thank You Cards' will be produced based on the winning designs of the competition for distribution on campus on December 7, 2015, which is designated as the 'Staff Thankful Day'.
Colleagues are most welcome to order the Thank You Cards (free of charge) during the period November 6 to 25, 2015 and present them on Staff Thankful Day to your colleague(s) to acknowledge appreciation and thankfulness for their good deeds. Please click here to order your cards now: http://goo.gl/forms/dKcTtavIi4

There is also a collection of the electronic images of the Thank You Cards designed by the participants of the competition. Please click here to download the images which you may append to a thankful email to colleagues whom you would like to say thank you.
PRESENTATION OF AWARDS & TALK ON THANKFULNESS
Prize awards will be presented to the winners of the Thank you Card Design Competition on December 7, 2015 (1:00 pm) at LT6, Lee Shau Kee Building, followed by a talk entitled "Stay Thankful! Why?"delivered by Professor Freedom Leung, Department of Psychology and Member of the PWSD Committee
Online registration via: http://perntc.per.cuhk.edu.hk/personnel/crsreg/crslist_misc.asp?crs=oth
Colleagues are welcome to join this occasion.
"Living a Grateful Life", LEAP Newsletter
"心存感恩樂活人生",躍動季刊
"Nice Language in the Workplace"
"好言好語工作間"
"樂在工作間"